In the village of Prosperyville, Cecily, a visionary girl, had a family bakery business that made traditional bread and pastry. She had an idea to open a new bakery in a nearby town, but struggled to find experienced candidates for her team. Despite her efforts, she couldn't find suitable employees until her old friend Janny, who had extensive business contacts and knowledge, came to her aid.

With Janny's help, Cecily built a talented team, and her bakery quickly gained fame, and became a symbol of good taste and quality. Just like Janny, an outsourced HR team can provide valuable insights and strategies to enhance business growth, empower your business by recruiting the right talent, and deliver significantly higher revenue.
Table Of Contents
What does it mean exactly about HR outsourcing?

Human Resources Outsourcing (HRO) is a business model in which the external side manages its Human Resources sector on behalf of one company. Basically, the external side does the whole recruitment process, compensation and benefits, training and development, and employee relations.
The main challenge in the modern business landscape is finding a quality candidate at the right time. In a sea of information and CVs it can be difficult to find a good one, and the HR sector does exist just because of that.

Just imagine you have your "own" external team who is in charge of finding, recruiting, and selecting all candidates for you. HR outsourcing is like finding a partner who understands your vision and business plan. Also, it can improve your performance and help you achieve goals.

It's a partnership between you and a specialized HR team who brings you all tools, experience, and efficiency to your business. And the most important thing- this model of working reduces costs.
Why should your business outsource HR?
There are many reasons why to do so, but let's mention the main ones:
It's simply easier and faster
One worker cannot build a house by himself, but with a specialized team, where everyone knows their tasks, you can build a house in less than two months. This analogy can be the same with outsourcing HR teams. When you have an HR team that is consisted of many experts you can be sure that they will set up your team in the most efficient way.
Cost-Saving team
In the dynamic realm of business, every euro counts. It's crucial to master the art of cost management by utilizing the right tools and resources. One effective way to achieve this is by bidding farewell to the expenses tied to an in-house HR department. By embracing outsourcing, you gain the power to eliminate overhead costs like salaries, benefits, and infrastructure.
With a flexible and dedicated outsourced HR team, you can strategically manage your resources, optimize consumption, and ultimately maximize your return on investment.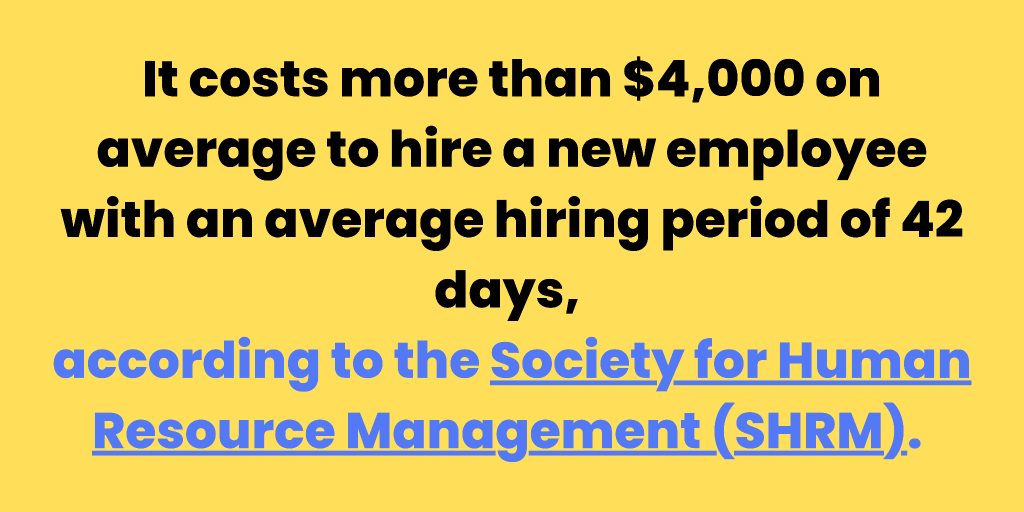 Unleashes your business potential
Working with a professional team, you will have time and a chance to focus on core business. When focusing on what you truly love, your business results will come faster than usual. It is simply natural, when you have time you can have the energy to think and comprehend what are the steps needed to develop your business.
Agility & Flexibility
In an environment of constant changes, agility, and flexibility are necessary keys to survival. Without them, you will not be able to survive and work. Working with a specialized external team, you will learn how to predict and react adequately to new trends and new positions that are needed for your team.
Expertise & Specialized Knowledge
Recruiting and choosing the right ones in a sea of ​​candidates is a highly demanding and responsible job. It requires a high knowledge of the psychology and behavior of the candidate. By outsourcing the HR team, you will have the opportunity to work with professionals who, based on many years of work experience, can effectively evaluate candidates.
Where does exactly HR outsourcing save money?
When it comes to saving money, HR outsourcing can be a game changer for one business. By cooperating with this business model, you will learn to reduce business costs and manage available resources efficiently. Let's see how HR outsourcing saves money.

1. Pay Schedules:
– Simplifies the payment process.
– Eliminates errors.
– Reduces financial risk.
– Ensures payment accuracy.
2. Faster Hiring Process:
– Effective recruitment strategy.
– Quick filling of job positions.
– Reducing costs.
3. Fewer Penalties for Regulation Violations:
– Compliance with legal norms.
4. Focusing More on Your Core Business:
– Directing time and resources to the core business.
– Involvement in strategic planning and business growth. – Efficient allocation of resources.
5. Prevention of Costly Workplace Accidents:
– Risk management expertise.
–Identifying hazards.
–Continuous training programs.
6. Increased Employee Engagement:
–Implementation of an effective employee engagement strategy.
–Improving performance management and employee development.
–Neglecting a positive work culture.
In-house vs. Outsourcing:
The answer to this question is not universal. It depends on the type of business and your business goals.

Is outsourcing for everyone? Absolutely not.
Some corporations have an in-house HR team that can number over 30 members, which works for their business. Still, when the business expands globally, at one point in business life, many outsource some sectors, and most often,the most common one is HR sector. Which completely makes sense, since this is where the groundwork is done.
In conclusion, when it comes to outsourcing, the HR sector stands out as the most crucial area to consider. Your team of experts forms the foundation for building your company, making HR outsourcing the ideal choice to strengthen and enhance your workforce. With the right HR partner, you can confidently build up a team that will drive your company towards success.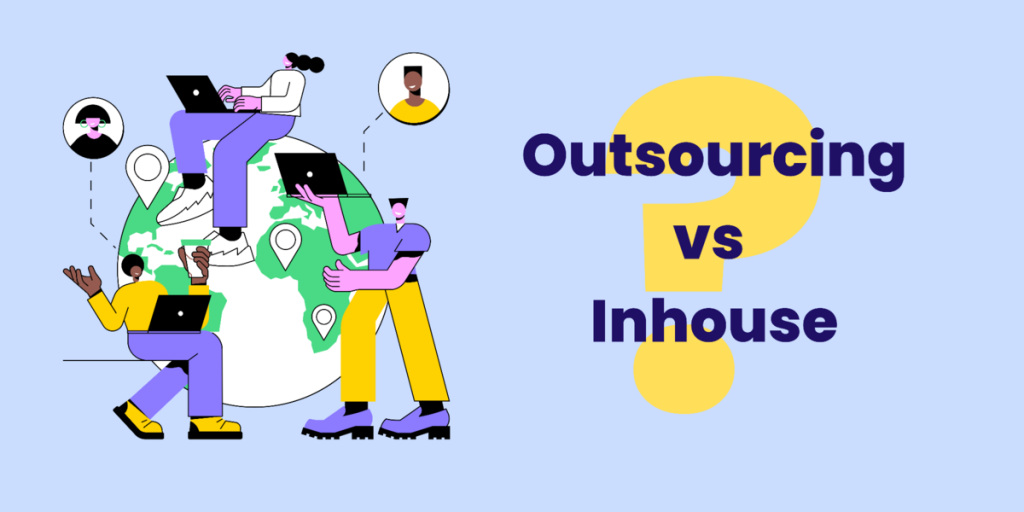 Conclusion
Human Resources plays a crucial role in attracting talents who can generate an income and reduce business costs. By implementing effective HR practices and strategies, organizations can streamline their operations, boost productivity, and create a more satisfying work environment for employees.

So,
If you want to focus on core business
If you want to work globally or be the no. 1 in the local market.
If you want to keep up with new business trends.
If you want to work with a creative and flexible team.
outsourcing HR is definitely the right choice for you! 🙂
How to outsource HR?
Everything begins with the client's idea. Our partnership will start by scheduling a call with you to understand your business requirements and goals.
Frequently Asked Questions (FAQ)