Table of Contents
What is Ecommerce Customer Service Outsourcing?
Ecommerce Customer Service Outsourcing involves delegating your online store's customer support operations to an external service provider. This strategic move permits businesses to concentrate on core competencies while ensuring expert handling of customer inquiries, complaints, and support requests.
What types of support can you offer?
1.   Email Support
Email support is a fundamental customer service channel, offering a detailed and documented approach to handling customer queries. It allows for comprehensive exchanges, providing precise solutions and creating a valuable record of interactions. Its asynchronous nature also offers flexibility for customers who prefer not to engage in real-time conversations, ensuring they can communicate at their convenience.
2.   Live Chat Support
Live chat support provides real-time assistance, creating an immediate and personalized customer experience. This platform significantly reduces wait times, offering instant responses and faster problem resolution. It also allows for a dynamic interaction, where representatives can tailor responses to individual customer needs, enhancing both efficiency and empathy in the service provided.
3.   Phone Support
Phone support remains a key channel for customer service, offering direct and verbal communication. It provides immediacy and real-time interaction, allowing customers to express concerns vocally and receive instant feedback. Particularly effective for complex or urgent issues, the personal touch of a human voice on the line can be reassuring and foster a stronger sense of connection and understanding.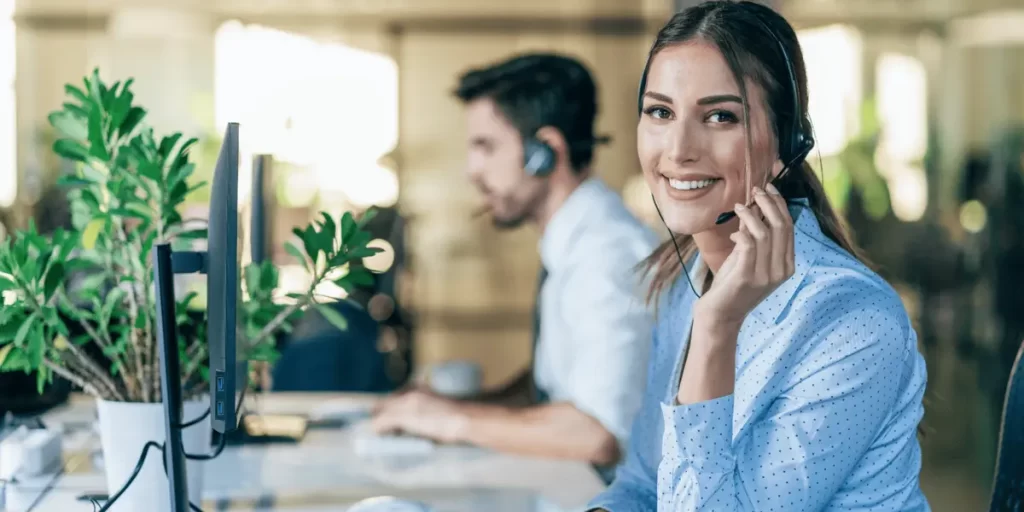 4.   Social Media Support
Addressing customer queries through social media platforms is pivotal in amplifying customer satisfaction and strengthening brand loyalty. It offers quick, attentive responses in a space where customers are already engaged. This public resolution of issues can positively shape perceptions, while the informal communication style on these platforms humanizes the brand and fosters stronger customer relationships.
5.   Self-Service Support
Self-service support, through FAQs and knowledge bases, enables customers to autonomously find solutions. This approach meets the growing consumer preference for self-help, providing a wealth of information for independent problem-solving. It not only fosters customer autonomy but also streamlines the support process by reducing the need for direct intervention. Additionally, as a 24/7 resource, it ensures continuous access to assistance.
6.   Tech Support
Tech support specializes in assisting customers with technical issues related to a product or service. This type of support is crucial for businesses offering technological products or services, as it helps resolve issues related to software, hardware, or other technical aspects, ensuring customer satisfaction and continuous use of the product or service.
7.   Back Office Support
Back office support encompasses a variety of administrative and support tasks that are essential for smooth business operations but don't directly involve customer interaction. This includes:
Compliance Support: Ensuring that the business adheres to all legal and regulatory requirements, managing risks and maintaining the company's reputation.
KYC (Know Your Customer) Support: A critical part of compliance, KYC processes involve verifying the identity of clients and assessing potential risks of illegal intentions. This support is particularly important for financial institutions and companies involved in sensitive transactions.
Why Should Your Ecommerce Have Outsourced Customer Service?
Cost Efficiency
Outsourcing customer service in ecommerce often proves to be a more cost-effective solution, especially for startups and small businesses. This approach eliminates the need for hefty investments in infrastructure, technology, and staff training. Additionally, the flexible cost structure of outsourcing means that expenses directly correspond with service usage. Businesses pay only for the required services and can adjust them according to fluctuating demands. This adaptability results in substantial cost savings, freeing up resources that can be strategically redirected towards growth and core business operations.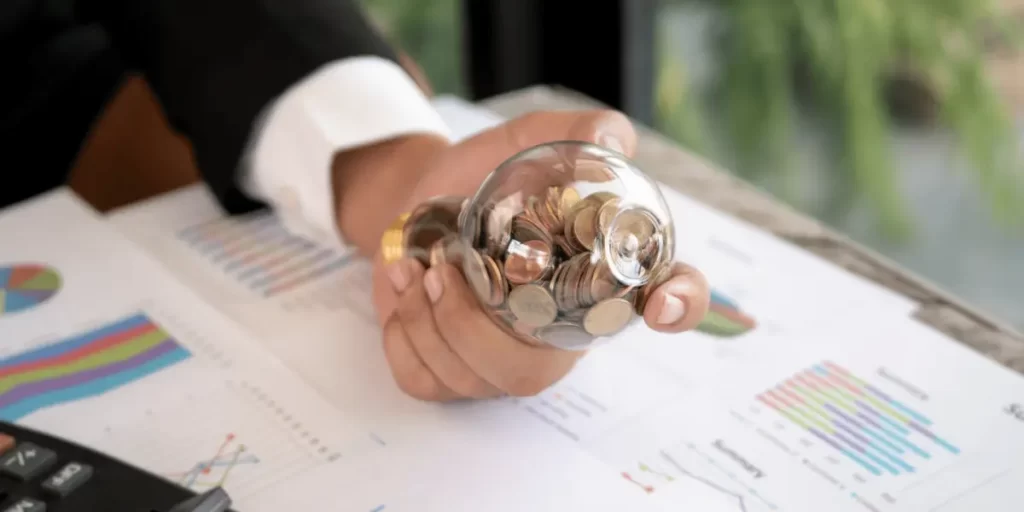 Focus on Core Business
Outsourcing ecommerce customer service empowers businesses to redirect their focus and resources towards their primary goals and growth strategies. By delegating customer support to external experts, companies are relieved from the intricate and time-consuming task of managing customer service agents.
This shift allows management to invest more time and energy in core activities like product development, innovation, and market expansion. It creates an organizational alignment where the central focus is on driving the business forward, enhancing operational efficiencies, and strengthening customer relationships through targeted marketing and engagement efforts. In short, outsourcing enables businesses to concentrate on what they do best, paving the way for accelerated growth and success.
Access to Expertise
Outsourcing ecommerce customer service provides access to a wealth of specialized knowledge and experience. These outsourcing companies are more than just service providers; they are centers of excellence, boasting teams with advanced skills in handling diverse customer interactions. Their expertise spans understanding customer psychology, conflict resolution, multilingual communication, and proficiency in cutting-edge customer service technologies.
Additionally, these teams are often well-versed in the latest industry best practices and trends, bringing innovative approaches to customer service. By tapping into this pool of expertise, an e-commerce company can significantly enhance the quality of customer interactions, gain deeper insights into customer behavior, and, ultimately, drive greater customer satisfaction and business growth.
Scalability
Outsourced customer service offers a crucial scalability advantage for an e-commerce company, enabling it to effortlessly adapt to fluctuating customer service demands. Whether it's seasonal spikes, promotional periods, or unforeseen market changes, outsourced teams can quickly expand or contract, matching the business's needs without the overhead typically associated with scaling up.
This flexibility is not just about adjusting the workforce numbers; it's about agility in response without the added burden of hiring, training, or infrastructure expansion. For e-commerce companies navigating dynamic market conditions, this scalability ensures consistent, high-quality support, allowing them to maintain customer satisfaction and business continuity with financial prudence.
Round-the-Clock Support
Outsourcing customer service enables every company to offer essential 24/7 support in today's global market. This around-the-clock availability is pivotal for catering to customers in different time zones and providing timely assistance, enhancing overall customer experience and satisfaction. More than just convenience, continuous support reflects a business's commitment to customer care, fostering brand reputation and loyalty.
For an e-commerce company, where prompt responses can make the difference between a sale and a missed opportunity, immediate issue resolution is crucial. Outsourcing offers this level of service without the complexities and costs of maintaining a 24/7 in-house team, making it an essential strategy in a competitive global landscape.
How Long Does Integration and Training Take?
The time required for integration and training when outsourcing ecommerce customer service typically spans from a few weeks to a couple of months. This duration depends on the complexity of the services and the expertise of the outsourcing partner. Simpler operations might take just weeks, while more intricate services could extend to months. The proficiency of the outsourcing partner also plays a crucial role, with experienced partners often able to accelerate the training and integration process.
Can You Scale Your Customer Service Team to the Customer Service Center?
Yes, scaling your customer service agents is seamlessly possible with outsourced centers. They provide the flexibility to adjust team sizes in line with your business growth, accommodating fluctuating customer service demands efficiently. This scalability ensures consistent service quality and optimizes resource utilization, adapting swiftly to your company's changing needs.
In-House vs Outsourced Ecommerce Customer Service
Pros of In-House Ecommerce Customer Service
A primary advantage of in-house ecommerce customer service is the enhanced control it offers. With direct oversight, you can swiftly address issues and ensure adherence to your standards. Additionally, brand alignment is a key benefit. In-house teams, steeped in your company culture, can deeply understand and embody your brand values, ensuring customer interactions that are not only efficient but also truly representative of your brand identity.
Cons of In-House Ecommerce Customer Service
A significant drawback of in-house ecommerce customer service is the higher costs. This includes expenses related to recruitment, training, and maintaining infrastructure. Another key disadvantage is limited scalability. Expanding an in-house team to keep pace with business growth can be challenging and resource-heavy, often lacking the agility required in dynamic market conditions.
Pros of Outsourced Ecommerce Customer Service
Outsourcing customer service in ecommerce can lead to substantial cost savings, as it reduces overhead and operational expenses associated with in-house teams. Additionally, it provides access to expertise and technology. Outsourced service providers typically have skilled professionals and advanced tools, which can greatly enhance the quality and efficiency of customer service, often at a fraction of the cost of developing such capabilities internally.
To further understand the pros of outsourced ecommerce customer service, you might find our article on the key benefits of outsourcing enlightening, offering a deeper dive into how it can transform your business operations.
Cons of Outsourced Ecommerce Customer Service
A key drawback of outsourcing e-commerce customer service is the reduced level of control, as limited direct oversight can make ensuring quality and adherence to standards challenging. Additionally, cultural and language barriers may arise with outsourced teams located in different countries, potentially affecting communication and the accurate representation of the brand's values and identity in customer interactions.
To gain a comprehensive understanding of both the advantages and challenges, our blog detailing the "Pros and Cons of Outsourcing Customer Service" offers a balanced perspective, helping you make an informed decision for your business.
How Quickly Can Ecommerce Customer Service Be Outsourced?
The timeframe for outsourcing can vary but typically ranges from a few weeks to a couple of months, depending on the complexity of the services and the readiness of the outsourcing partner.
Our 3 Tips When It Comes to Outsourced Ecommerce Customer Support
1.   Define Clear Objectives
Establishing clear goals and expectations with your outsourcing partner is crucial for a successful collaboration. This process involves more than setting targets; it's about aligning your business objectives with the services of your outsourcing partner. Engage in detailed discussions, clearly articulate your vision for customer service, and specify the outcomes and performance metrics you expect, such as response times and customer satisfaction scores.
This clarity of objectives not only guides your partner in customizing their services to meet your needs but also sets a benchmark for ongoing improvement and accountability. Defining clear goals is, therefore, fundamental to building a productive and aligned outsourcing partnership.
2.   Emphasize Quality Training
Quality training is essential for your outsourced customer service team to effectively represent your brand. This training should encompass an in-depth understanding of your products and services, but crucially, it should also immerse the agents in your brand values and ethos. It's important for them to capture the essence of your brand's voice and personality, going beyond mere product knowledge. They need to comprehend not just what you offer, but the underlying principles and unique qualities of your brand.
Such comprehensive training ensures that the agents with experience can provide customer interactions with a level of expertise and brand alignment akin to an in-house team, fostering consistent, high-quality customer experiences and building lasting customer loyalty.
3.   Regular Performance Evaluation
Regularly monitoring and evaluating the performance of your customer service team is crucial for maintaining consistent quality and driving improvement. Establish a structured approach to track key performance indicators (KPIs) like response time, resolution rate, customer satisfaction, and adherence to brand guidelines. Regularly assess these metrics and offer constructive feedback to your outsourcing partner.
This process not only highlights areas of success but also identifies where enhancements are needed. It creates a culture of continuous improvement and accountability, ensuring that the outsourced agents consistently meet your business's evolving needs and maintain the high service standards your customers expect. Regular performance evaluation is key to cultivating a responsive and high-performing customer service team.
How to Outsource E-commerce Customer Service in 2023?
Frequently Asked Questions (FAQ)