How to Outsource Lead Generation?
In today's competitive B2B (business-to-business) landscape, this strategy is essential for businesses of all sizes. Whether you run a small startup or a large enterprise, generating a consistent flow of high-quality B2B leads is crucial for driving sales and achieving sustainable growth. However, this tool can be complex and time-consuming, requiring expertise and resources. That's where outsourcing comes in.
By outsourcing lead generation, businesses can leverage the knowledge and skills of professionals who generate results. If you're an entrepreneur or business owner considering outsourcing lead generation, this comprehensive guide is for you. Let's start discovering the power of this tool together!
Table Of Contents
What is Lead Generation?
Lead generation involves capturing and nurturing potential customers, both warm and cold leads, who have shown interest in your products or services. Lead generation involves various techniques and strategies, including both inbound and outbound approaches.
Inbound lead generation focuses on attracting potential clients through content marketing and online channels, while outbound involves proactive outreach and targeting specific prospects.
Also, It involves employing various marketing strategies to attract and engage individuals with initial interest, converting them into qualified candidates. This strategic approach is crucial because it enables companies to establish a pipeline of potential customers and focus their marketing efforts on those most likely to become paying customers.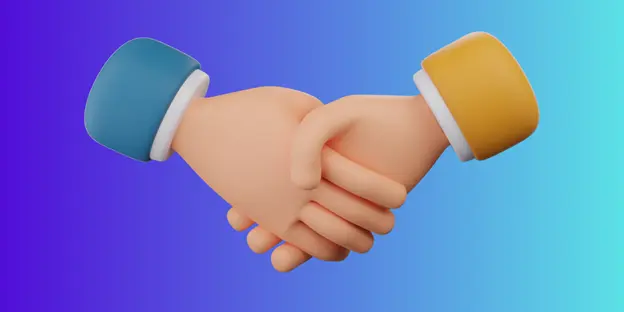 This strategic approach is essential for businesses operating in the B2B (business-to-business) landscape, where attracting and engaging potential clients is crucial for driving sales. By effectively applying this tool, companies can increase their chances of driving sales and achieving sustainable growth.
How Does Lead Generation Correlate with Demand Generation?
Lead and demand generation share remarkable similarities, like two sisters in the same family, making them the best combination for sales success.
While lead generation focuses on capturing and nurturing potential customers, demand generation aims to create awareness and generate interest in a company's products or services. In other words, demand generation generates awareness and interest on a broader scale, while lead generation focuses on converting that interest into qualified clients.

To fully understand the relationship between these two processes, we suggest your sales read our blog, which can help you understand the differences and the importance of both terms for one business cycle.
For more about this topic, we suggest you read our blog "Lead Generation vs Demand Generation"  and learn more about their correlation.
What are Different Types of Leads Generated?
In the B2B realm of lead generation, various types of customers can be generated. Here's an overview of the three most common types:
1.Marketing Qualified Lead (MQL)
An marketing qualified lead (MQL) is a lead that has shown interest in your company's offerings but may not be ready to purchase yet. These leads have engaged with your marketing efforts, such as downloading an ebook, subscribing to a newsletter, or attending a webinar. While MQLs have potential, they require further nurturing before being handed over to the sales team.
2. Sales Qualified Lead (SQL)
An sale- qualified lead (SQL) is a lead deemed qualified by the marketing team and ready to be passed on to the sales team. SQLs have exhibited higher engagement and intent to purchase, indicating they are more likely to convert into paying customers. The sales team can focus on nurturing SQLs and guiding them through the sales process.
3.Product Qualified Lead (PQL)
A product-qualified lead (PQL) is a lead that has interacted with your company's product or service and demonstrated a strong indication of becoming a paying customer. PQLs often arise from free trials, demos, or freemium models, where users have experienced the value of your product firsthand. These leads hold great potential for conversion and should be prioritized by both the marketing and sales teams.
Understanding these types of leads allows companies to tailor their nurturing and conversion strategies accordingly, maximizing their chances of turning leads into loyal customers.
What Does it Mean Exactly to Outsource Lead Generation Service?
Outsourcing lead generation refers to partnering with external agencies to identify and nurture leads on behalf of your company. Instead of relying solely on internal resources, outsourcing allows you to leverage the expertise, experience, and specialized tools of professionals dedicated to driving results.

If you are still on this topic, we suggest you read our blog "How to Outsource Lead Generation?".
Why Should Your Business Outsource Lead Generation Service?
This strategy offers numerous advantages for businesses, regardless of their size. By entrusting this critical process to experts, your sales can:
Gain access to specialized knowledge and expertise:  This strategic approach allows your sales to tap into the skills and experience of professionals dedicated to staying ahead of industry trends and best practices. They can apply their expertise to create effective strategies tailored to your business's needs.
Save time and resources: It requires significant time, effort, and resources. Outsourcing this process allows your internal teams to focus on their core responsibilities, streamlining operations and maximizing productivity.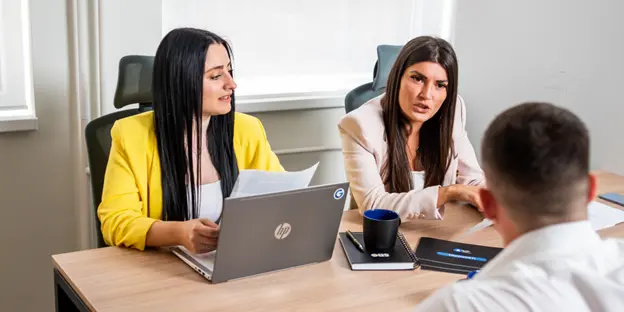 Benefit from advanced tools and technologies: External partners often have access to cutting-edge tools and technologies, including email marketing platforms, that enable efficient lead capture, nurturing, and management. Using different communication channels, including email, increases the chances of finding a client. For example, LinkedIn, a professional networking platform, can be a valuable tool for converting new clients, allowing companies to connect with professionals and tap into relevant networks.
Improve lead quality and conversion rates: Outsourcing to experts who understand lead generation best practices can significantly enhance the quality of your leads. Effective lead nurturing techniques, including personalized email campaigns, can increase the likelihood of converting leads into paying customers, ultimately boosting your revenue.
Achieve scalability and flexibility: Outsourcing allows your sales to scale your efforts based on your company evolving needs. Whether you need to ramp up lead generation during a peak season or adjust it to match market conditions, outsourcing provides the flexibility to adapt quickly.
How to Outsource Lead Generation Service Correctly in 2023?
Outsourcing sales to clients requires a strategic approach to ensure success. By following these best practices, you can effectively outsource sales to clients in 2023 and optimize your efforts:
How Much Does it Cost to Outsource Lead Generation Service?
The costs can vary depending on several factors, including the scope of work, the complexity of your target audience, and the level of expertise required. This strategic approach can be structured as a fixed monthly retainer, project-based fee, or performance-based pricing model.
Working closely with your outsourcing partner to define a budget and pricing structure that aligns with your company's goals and resources is essential.
Is Lead Generation Worth It?
"If people like you, they'll listen to you, but if they trust you, they'll do business with you." – Zig Ziglar.
Absolutely! Lead generation is a crucial component of a successful marketing and sales strategy. By effectively generating and nurturing leads, companies can create a consistent stream of potential customer, increase conversion rates, and drive revenue growth. Whether you're a small startup or a large enterprise, investing in this strategic approach is worthwhile and can yield significant returns on investment.

For more information, we suggest you read our blog "Is Lead Generation Worth It?", where we dive into this topic deeper.
What are the Benefits of Outsourcing Lead Generation Services?
This strategy allows companies to efficiently target and convert cold leads, expanding their customer base and driving revenue growth. Here are five key advantages:
1.Increased Efficiency
It allows your company to benefit from the efficiency and expertise of professionals who specialize in this field. They have the knowledge and tools to streamline the lead generation process, ensuring your resources are utilized effectively and efficiently.
2.Access to Specialized Skills
It requires a specific skill set that may not be readily available within your internal team. By outsourcing, you gain access to professionals with the expertise and experience needed to create targeted campaigns, implement effective lead nurturing strategies, optimize conversion rates, and craft compelling email content.
3.Cost Savings
Hiring an external partner can be more cost-effective than building an in-house team. Instead of investing in hiring, training, and managing additional staff, outsourcing allows you to pay for the services you need when you need them. This flexibility can result in significant cost savings, especially for small and medium-sized companies.
4. Scalability and Flexibility
Outsourcing provides scalability and flexibility to meet your evolving business needs. This flexibility ensures you can maintain a consistent flow of customers without overburdening your internal team.
5. Focus on Core Competencies
Outsourcing allows you to free up your internal resources to focus on your core competencies. Instead of dividing their time and attention between various tasks, your employees can concentrate on what they do best: product development, customer service, or strategic planning. This focus leads to increased productivity and better overall company performance.

For more about the benefits of this model, we suggest you read our blog "How Outsourcing Lead Generation can be beneficial for Your Business?" where we dive into this topic deeper.
When Should You Outsource Lead Generation Service?
It depends on your company's circumstances and goals. Here's a breakdown of two scenarios to help you determine the right time to consider outsourcing:
1.In-house Lead Generation
If you have a skilled internal sales team with the necessary expertise and resources to generate leads effectively, and they are consistently meeting your sales targets, you may not need to outsource. However, it's important to continuously assess the team's performance and ensure they can handle increased lead generation demands as your company grows.
2.Outsourced Lead Generation
This strategy becomes beneficial when your internal sales team lacks the expertise, resources, or capacity to generate leads effectively. Outsourcing can be a strategic solution if your current sales efforts are falling short, not delivering the desired results, or stretching your team too thin. Outsourcing allows you to leverage external expertise and focus on your core company activities while maintaining a consistent flow of qualified leads.
How to Measure the Success of Outsourced Lead Generation Personnel?
Measuring the success of outsourced lead generation personnel is crucial to evaluate the effectiveness of your partnership and ensure a positive return on investment. Here are key metrics to consider:
Lead Quality: Assess the quality of sales leads generated by measuring their conversion rates. Evaluate the percentage of leads progressing through the sales funnel and ultimately convert into customers.
Lead Volume: Monitor the number of sales leads generated over time. Compare the number of leads acquired before outsourcing to those generated after partnering with an outsourced partner.
Cost per Lead: Calculate the cost per sales lead generated by dividing the total investment in outsourced sales lead generation services by the number of qualified leads acquired. This metric helps determine the cost-effectiveness of the outsourcing partnership.
ROI: Measure the return on investment by comparing the revenue generated from outsourced sales leads against the total investment in lead generation outsourcing. A positive ROI indicates a successful partnership.
Customer Acquisition Cost: Determine the cost of acquiring a customer by dividing the total investment in lead generation outsourcing by the number of customers acquired. Monitor this metric to ensure it aligns with your company goals and benchmarks.
By monitoring these metrics and conducting regular performance reviews, you can measure success and make data-driven decisions to optimize your efforts.
If you are still on this topic, we suggest reading our blog "Lead Generation vs Brand Awareness" and learning more about their correlation.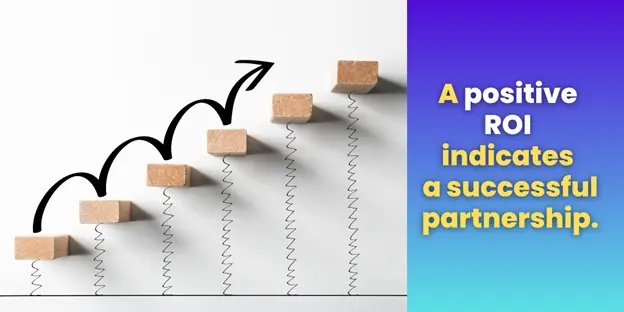 Conclusion
In conclusion, outsourcing lead generation offers significant advantages for companies seeking to maximize their growth potential. Implementing the SBG process, understanding the associated costs, and measuring success enable companies to optimize. In that case, their efforts.
Ultimately, this is a valuable strategy for companies of all sizes, unlocking growth potential and driving sustainable success. Whether you're a small startup or a large enterprise, outsourcing lead generation can help you generate a consistent flow of qualified leads, improve conversion rates, and boost your business's revenue.
Companies can stay competitive in their industry and leverage the expertise of professionals dedicated to driving results following this strategy of generating qualified customers.
Frequently Asked Questions (FAQ)