How to Outsource Customer Support?
In today's competitive landscape, providing impeccable customer support is the key to success. But what if you could enhance your customer support service while reducing costs and increasing efficiency? That's where outsourcing customer support comes into play. In this comprehensive guide, we'll explore the ins and outs of outsourcing this vital aspect of your business.
Table of Contents
What is Customer Support?
Customer support, in a nutshell, is the assistance and service provided through various channels to customers who use your product or service. It's the lifeline that keeps your customers satisfied and coming back for more. Exceptional customer support can set you apart in a competitive market. In the year 2023, almost 100% of these services are done via chat, rather than phone or emails, mostly to ensure that agents working in CS answer as soon as possible, because customers can see when the message is seen, not leaving much room for lazy agents.
What does it mean exactly to Outsource Customer Support?
Outsourcing customer support service involves entrusting this critical function to a third-party service provider. It means harnessing the expertise and resources of specialists to handle customer inquiries, concerns, and issues on your behalf.
Most companies today don't have in-house teams for customer support, which means that the majority of customer support teams are outsourced. These teams are made of agents that are highly skilled in communication, problem-solving and perhaps most important qualities, empathy and understanding customers from a human perspective.
Why should your Business Outsource Customer Support?
We will go through 3 of the many benefits of outsourcing customer support, but there are many more than you can read on the article Benefits of Outsourcing Customer Service:
Reason #1: Cost Efficiency
Outsourcing your customer support can significantly cut operational costs, including salaries, benefits, and office space. This cost-effectiveness can boost your bottom line and allow you to allocate resources where they're needed most. Even in the long run, a customer support team that consists of agents who have experience and undergo training on a yearly or even monthly level is more cost-efficient than an in-house crew that needs a lot of time to adapt.
Aside from these pros of outsourcing, another factor when using this service that is often overlooked is the demographic who works in customer support. More than half of customer support agents are students who are working only part time or students who will leave the position as soon as they finish their studies. This means that they are essentially "borrowed" and you will have problems with staffing as soon as they leave your in-house team.
Having a good outsourced team eliminates this possibility and makes sure that your resources are being used optimally, ensuring the best service and help for your customers. Having agents that will not only resolve customers problems, but they will like them is a big upside for your firm.
Reason #2: Scalability
Outsourcing this service offers the flexibility to scale your customer support service up or down quickly. You won't be limited by hiring and training constraints, ensuring you can meet customer demands when they contact you more during peak seasons.
When your enterprise grows, gaining more clients/ users, having the same in-house team will either sacrifice quality of the communication with customers or time to respond to them. Having a good partner agency for customer support services will not bring these problems, since you can always modify the number of agents in the team.
Of course, there is a fact that the provider of this service must also be able to provide you with more agents if needed, but that is why you leave outsourcing to an experienced brand. Businesses that do these types of services often have a blueprint by which they fulfill clients needs with optimal results for both sides.
Reason #3: Expertise and Availability
Outsourcing companies specialize in customer support, providing access to skilled agents who are available 24/7, whether by phone or via text channels. They bring the expertise and tools needed to handle customer issues promptly and professionally.
Customer support teams that are outsourced have much more experience in the field than an in-house team would. Customer support agent that is versatile and can work in different companies is something that every company wants. This keeps the brand and image of the enterprise on a high level even in the eyes of people that had a bad experience or a problem with their products/services.
The best customer support teams will use tools to do an in-depth analysis of your data and evaluate if customers contact you via chat, email, phone calls or even social media. Depending on the results from this analysis, they will tailor the way of communication with your clients, bringing an accent to one that is being used the most. This will improve the service, making more customers satisfied and overall scaling the business.
How much does it cost to outsource Customer Support?
The cost of outsourcing customer support can vary depending on the service provider, the level of service you need, and other factors. Many outsourcing companies adopt Service Level Agreements (SLAs) that specify performance expectations and pricing structures. This approach ensures transparency and helps you budget effectively. The question How Much Does It Cost To Outsource Customer Support Service will most likely be answered by every business that provides this service uniquely, since all have their own reasons for pricing.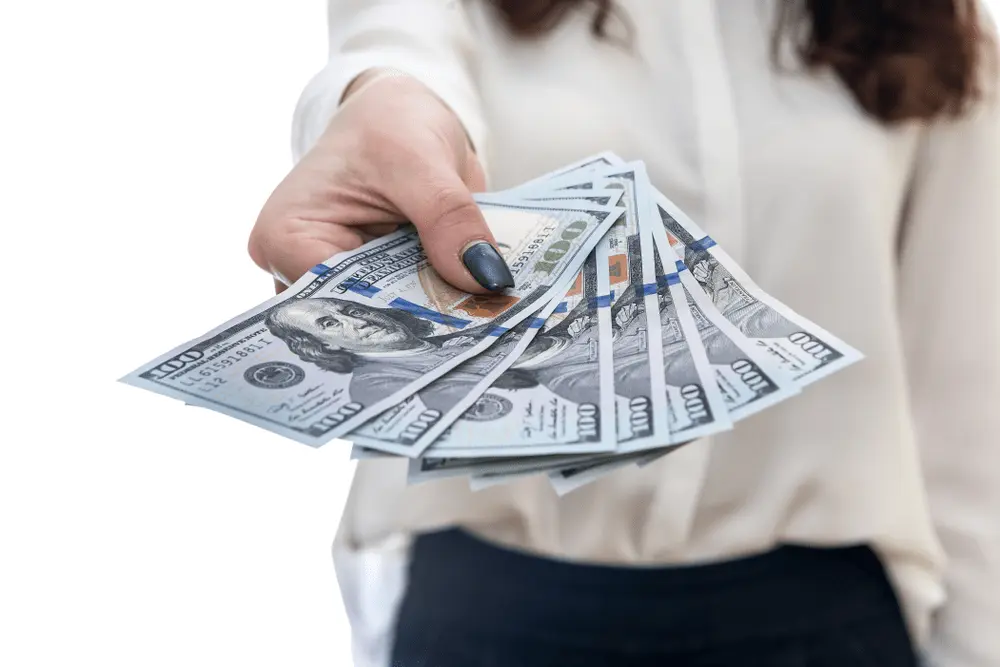 What are the Benefits of Outsourcing Customer Support?
While there are benefits of having an in-house team, that is in the company from the beginning, doing in-house training aligned with businesses' motives and mission. Not hiring the right people in this role can be detrimental to the company, leaving a bad impression on customers, costing the business in time and money and ruining reputation with customers, making them not like your establishment on a personal level.
Signing a long-term contract with people who do not align with the companies' values and mission is a fatal mistake that many employers make. On the other hand,​​​ outsourcing customer support service comes with numerous advantages, casting a shadow on in-house CS, including:
Improved Focus
Outsourcing customer support frees up your in-house team to concentrate on core business functions, such as product development and marketing. Having your employees worry only about the optimization of the product/ service, rather than thinking about the number of people that have had a bad experience with the business, will skyrocket the performance and efficiency.
From the standpoint of the partner, the agency, agents work only for you and give the full focus and attention to providing the best possible service for your clients. Having help from professionals that are experienced in the field, have undergone high-level training can help your business make a brand of itself in customers' eyes.
Enhanced Quality
Experienced outsourcing companies can often provide a higher level of customer service expertise compared to in-house solutions. All calls matter and every chat is a chance for the customer to bond with your firm and your brand, so having the help of people who are experienced in this area of work can bring a new level of loyalty from buyers/ users.
People love to know that their voice matters, even in the smallest and less important things. The best customer support agents are the ones that can make people invested in the solution, giving them a feeling that their help was crucial, but also that their opinion matters and is heard from the higher-ups.
Outsourced agents know how to exploit this human behavior and make them feel like they are a partner rather than a customer. This is why outsourcing is one of the best ways to level-up your service to customers.
Round-the-Clock Support
Outsourced teams can provide 24/7 customer support, ensuring that customer inquiries are handled promptly, regardless of time zones. This is especially important if your company operates in more than one country and even more if the operation is worldwide. Zones can be a big problem for the worldwide operation, leaving customers without an answer for a few hours, meaning that non-stop outsourcing service will do wonders for your customer relations.
Most partner agencies actually have agents that are spread around the world, just for this reason, offering support at any period of the day or night. Having an all-day available problem solving brings a business to a completely new level in 2023. Only the best companies have 24/7 service, making them stand out from the sea of competitors.
Personal connections
As mentioned above, people want to be heard and to know that their opinion matters. Experienced agents are also masters of psychology and human behavior, knowing how to de-escalate the situation with the customer before working on the issue itself.
From food delivery support to complex IT and AI solutions, the most important part of support is understanding people and emotions. For example when a Doordash customer support agent answers to a customer whose food is late 45 minutes and he has guests in the house, the agent's primary role is to understand the customer and after that comes compensation for late food.
Same principle is with everything that includes working with people, but the best agencies already know this and employees go through constant training to expand their communication skills and overall customer service.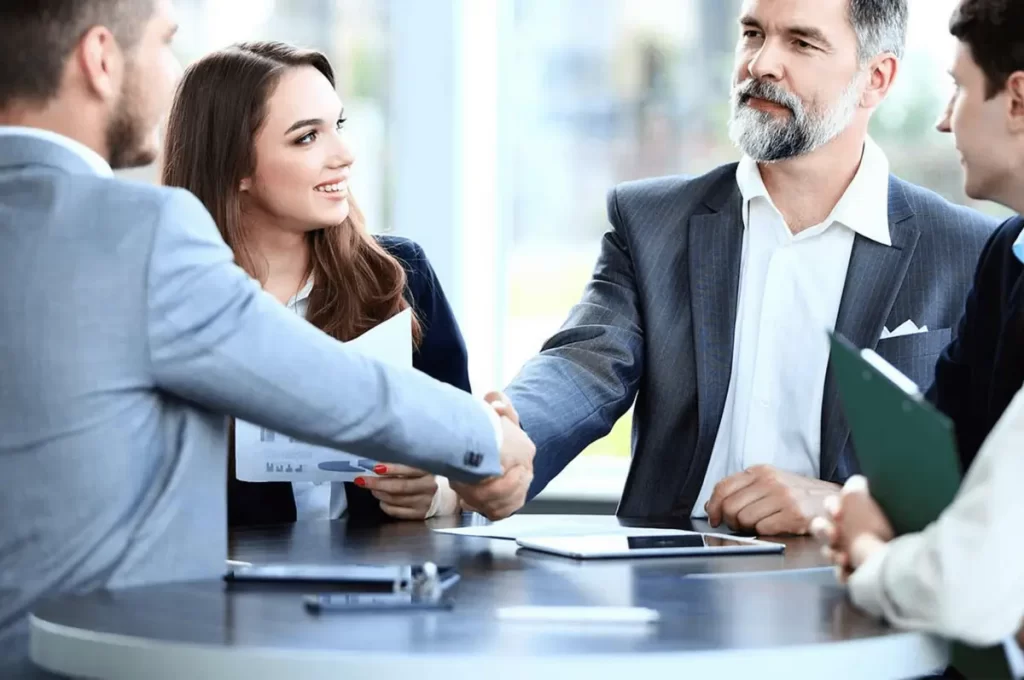 Cost Savings
Outsourcing can lead to significant resources savings compared to maintaining a large in-house customer support team.
This can be seen through two simple examples:
A company that is in the business of making websites for customers sells about 5 products a day if it is a well known brand in the space. Having a CS team that works with a maximum of 5 people a day, but more realistically 1 to 2, is just a recurring fee that drains a hole in the budget on a monthly basis without working most of the day.
Having one professional, experienced agent from an outsourced company is more than enough for this company. On the other hand, you can't have just one CS agent in-house and more is just an empty expense. So the agency is the best option here.
On the other hand, a food delivery company, that has thousands of orders daily, needs an in-house team that knows how to efficiently resolve issues with angry and hungry customers in the smalles possible timeframe. Having 50 people reach out via chat or 10 incoming calls simultaneously for a late delivery does not seem like a big deal, but the last one will wait half an hour for an answer, giving him/ her the impression that they are not important and the company does not care about their wellbeing.
This brings to a loss of customers, recurring customers and big spenders on the platform. People who spend a lot of money on the deliveries will feel that they need to be treated first and with the special treatment. If they wait, you lose big spenders, but if they don't and you prioritize them, other customers feel unimportant and you don't keep them. The problems are smaller in this case, but there is much more throughout the day, leading to a need for the in-house team.
So what would be the general rule here?
Excluding a few niches of the business, having an in-house team in most cases is really not worth the time it takes for training and incorporating in the culture. In most cases, outsourcing customer support service is ultimately more efficient in terms of budget, efficiency and overall experience. If you are still not sure which one is optimal for your business, Outsourcing Customer Service Pros and Cons List should help you make the decision.
When should you Outsource Customer Support?
In-house Customer Support
Consider keeping a customer support center in-house when you want complete control over your team, or your support is highly specialized to your industry. As mentioned above, in-house is rarely a better option if the enterprise is not fulfilling at least hundreds of orders/ services a day or is a world-known brand. Use an in-house team only in a few cases, other than that, the best idea is to use an outsourced team.
Outsourced Customer Support
Outsourcing customer support service is ideal when you need to reduce spending, provide round-the-clock support, scale rapidly, optimize the channels used for this service or access specialized expertise. Aside from benefits that we have already mentioned, there is much more to outsourcing CS. The best agencies will actually automate a good chunk of the job so that they can give full attention to calls and people who reach out via live chat and need something as soon as possible or a more serious issue. This alone can save the business or scale it to new heights.
How to measure success of Outsourced Customer Support Personnel?
Measuring the success of your outsourced customer support personnel is vital to ensure your business goals are met. Key performance indicators (KPIs) may include customer satisfaction scores, resolution rates, and overall ticket volume.
Conclusion
Outsourcing customer support can be a game-changer for your business. By understanding its benefits, costs, and the right timing, you can ensure that team provides your customers with top-notch service, ultimately leading to increased satisfaction, loyalty, and growth.
How to outsource Customer Support Correctly in 2023?
To outsource customer support service effectively in 2023, consider factors like agency fees and Service Level Agreements (SLAs) that align with your needs and budget. Outsourced customer support team should bring a high level of expertise, quality of work and be a provider of solutions for your customers.
Defining your needs is the first step of the successful process of outsourcing this service, knowing what your average customer needs, how many customers you have daily that need help and much more data so you know what you are looking for.
Here, at SilverBell the blueprint for the process goes in following order:
Frequently Asked Questions (FAQ)